Powered By 画RSS
スポンサーサイト
上記の広告は1ヶ月以上更新のないブログに表示されています。
新しい記事を書く事で広告が消せます。
Japan Latale New Pets on Ladeck 1st Prize
This is todays Gamepot Latale Mail Magazine.
○New Pet "Steward" and "Elizabeth" Introduce!
In Ladeck 1st Prize introduce Butler's "Steward" and Maid's "Elizabeth"!
A butler that are perfict and intelligent and a cute Maid that cannot become a little obedient
Both follows Master by their heart, and support their Master during journey!
○Pet's Skill
Both Steward and Elizabeth, have the following Skill to support their Master!
Also, if you use the Pet Abilities Learn Medicine you can learn more abilities♪
(1) Item Auto Loot (Learn Lv5)
(2) By equipping the pet, Physical/Magic Min Damage Up 1~6%!
    (Learn Lv10 Abilities increase by Lv)
(3) Physical/Magic Max Damage Up 2~7%!
    (Learn Lv10 Abilities increase by Lv)
<Bonus Image Settings>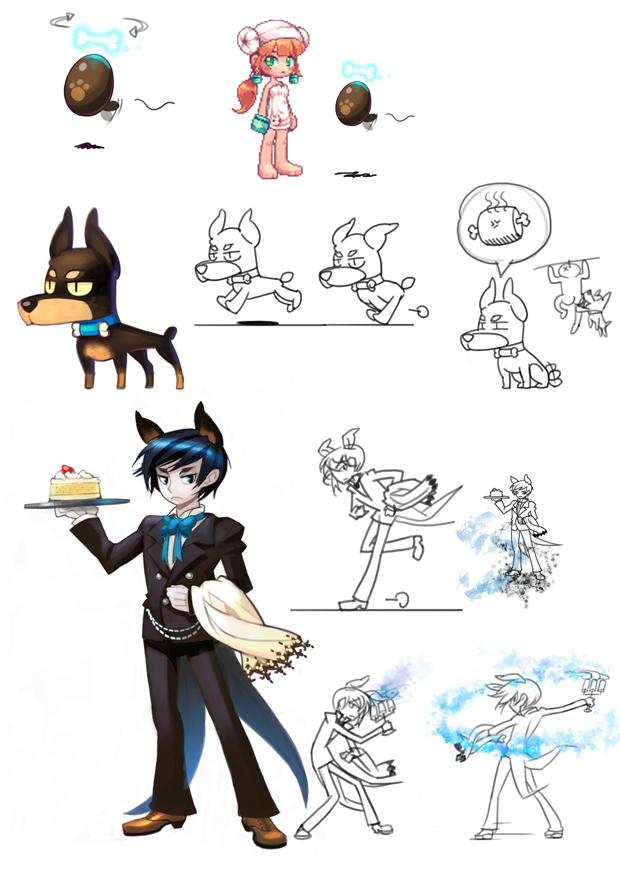 Any movement have some variety such as during use of Skill and climbing up the Ladders♪
That is all from the Mail Magazine.
The rest is Japan Latale exclusive like special items for beginner player which make us jealous anyway so I'm not going to translate those.
スポンサーサイト
コメント